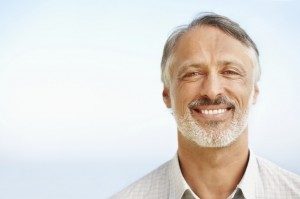 If you're a man, you probably know that male skin care these days is not like it was for your father or grandfather. The days of men not caring (or at least pretending that they didn't) about their skin seem to be gone. In general, men's skin care has traditionally been low-maintenance and low-key, but the trend toward striving for better skin has become mainstream.
The increased demand in men's dermatology treatments and products has forced dermatologists to re-evaluate their focus. Dermatology for men is distinct from women's dermatology, so if you're a man with dermatological concerns, board-certified dermatologist Dr. Ava Shamban and her staff at Ava MD have years of experience and training in helping men meet their skin care needs.
Men's Dermatology
As a man, you may not be interested in looking more feminine, but instead in looking more youthful and healthy. Good skincare, as well as suitable cosmetic procedures, can rejuvenate your skin and shave years off from your appearance.
Men and women are not the same, as the countless psychological and physiological differences between the two illustrate. It is no different dermatologically. First of all, male skin is naturally thicker, so men's skin thins at a slower rate than women's skin as they age. Next, men tend to have a higher density of collagen, which makes men's skin more elastic and toned.
A final difference is how men's skin reacts to sun damage. As a man, not only do you develop fine lines and wrinkles from chronic sun exposure, but you also are 40 percent more likely to develop melanoma and 50 percent more at risk of dying from it, according to the Skin Cancer Foundation.
Cosmetic Dermatology Procedures for Men
Based on the above-mentioned skin differences between men and women, the basic elements of an effective male skin care plan must be unique and customized to meet the patient's needs. As men's skin care has become mainstream, companies have taken notice; nowadays you can see male skin care products being marketed and sold everywhere.
Botox
Botox offers a number of skin care benefits for men. Hyperhidrosis, also known as excessive sweating, is a common men's problem that Botox can effectively address by preventing the sweat-producing chemical in your sweat glands from producing sweat.
And although society forgives wrinkles on men more than it does on women, many men might have horizontal forehead wrinkles, vertical frown lines between the eyebrows, or crows feet around the eyes that they want to reduce. These individuals are particularly keen on Botox injections for softening heavy forehead lines and creases instead of outright eliminating them.
Laser Treatment
Lasers treatments have become popular with men for a variety of reasons, including the removal of unwanted hair, especially in the following areas:
In addition to treatment for excess hair removal, men undergo laser treatment for the following conditions:
Rough or uneven skin texture
Facial redness/rosacea
Dermal Fillers
Dermal fillers (such as Juvederm, Restylane, Radiesse, Belotero, and Sculptra) are common male cosmetic treatments because they improve loss of facial volume, add definition to the face, and fill in wrinkles and deep lines.
If you're like many men, you've lost volume around your temples or your mouth, and dermal fillers are an effective method of filling in these areas. Fillers can also enhance cheekbones that have lost definition and give your chin a more prominent appearance. Just a few injections of dermal fillers can help restore the chiseled appearance of your youth.
Although fillers effectively address wrinkles, many men aren't looking to eliminate them as much as soften them for a youthful yet experienced appearance that is so highly sought-after.
Peels and Microdermabrasion
Improving skin tone and texture, especially addressing damage from chronic sun exposure, is also a major part of men's dermatology. Men often undergo different types of skin resurfacing procedures for the following reasons:
To improve skin texture and color
To reduce large pores
To refresh and balance skin tone
To minimize brown spots and freckles
To erase the appearance of acne scars
At Home Men's Skin Care Tips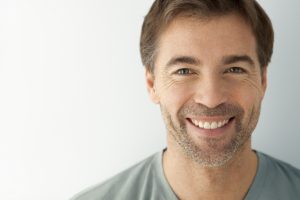 The first thing you should take into account is your skin type, as this will help you understand your skin and the best way to take care of it.
Which of these skin types best describes your skin?
Normal – clear skin that rarely reacts to product use
Dry – flaky, itchy, or rough skin that never seems hydrated
Oily – shiny and greasy skin that never seems dry
Sensitive – skin that usually reacts to product use, such as stinging or burning sensations
Combination – skin that combines elements of the above, such as being dry in some places while being oily elsewhere
Men's dermatology and skin care have become a vital part of the daily maintenance routine for many men. Ava MD offers the following male skin care tips to help your skin look its best and be at its healthiest. Particularly pay attention to sun exposure!
Check your skin every day for abnormal changes in color, texture, and tone
Wash your face daily with oil-free products
Wash your face after exercise
Apply 30+ SPF sunscreen every day
Shave in the direction of hair growth and use moisturizing shave cream
Use Vitamin C serums for daytime protection
Apply retinoids at night to repair and restore your skin
Use creams with protein or collagen
For Answers to Your Questions on Men's Dermatology, Contact Ava MD
Although men's skin care has become more mainstream, you may still have questions about how to address your specific concerns. To schedule a consultation, don't hesitate to contact Ava MD today. Visit us online or call our Beverly Hills office at 310.730.8081 or our Santa Monica location at 310.879.1819.
Next, read our blog, Skin Cancer Awareness Month – Friends Don't Let Friends Get Tan!