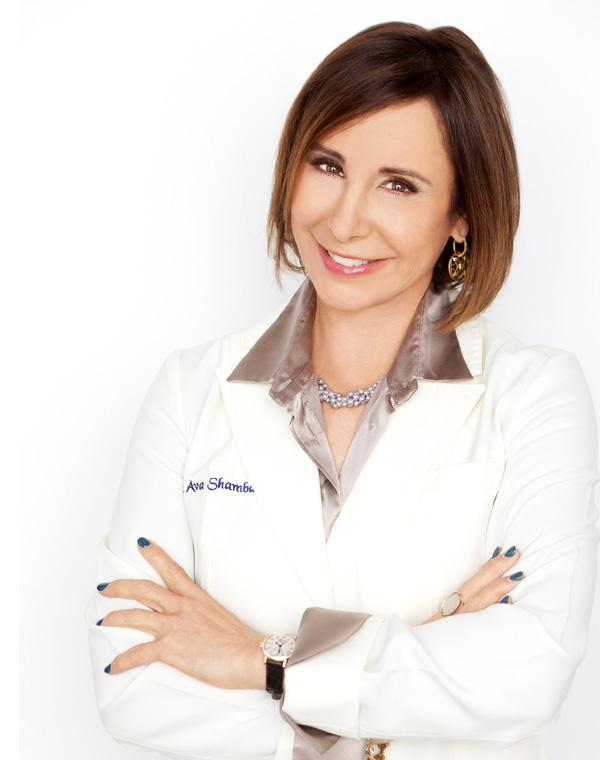 Dr. Ava Shamban
---
Dr. Ava Shamban is a board-certified dermatologist who believes that appearance and self-esteem are one in the same. She dedicates herself to helping patients worldwide heal their skin to live happier lives. A California native, Dr. Ava graduated magna cum laude from Harvard University and earned her medical degree from Case Western Reserve University School of Medicine. She is currently a member of the ASDS, the AAD and serves on the editorial board for The Journal of Clinical and Aesthetic Dermatology. In addition to her practices in Santa Monica and Beverly Hills, Dr. Ava was also an Assistant Clinical Professor of Dermatology at the UCLA-Geffen School of Medicine. She lectures internationally and serves as a principal investigator on many clinical and FDA trials. She is the author of Heal Your Skin: The Breakthrough Plan for Renewal (Wiley, 2011), makes regular television appearances on CBS's The Doctors and ABC's Extreme Makeover, and is a frequently quoted health and beauty expert in magazines all over the world.
Meet the Team
---
Dedicated to helping people all over the world heal their skin, Dr. Ava's top priority is ensuring her team is always current on the latest innovations while executing her core philosophy of helping each client reveal their healthiest and most confident selves. Staffed by Board Certified Dermatologists, Nurse Practitioners, Physician Assistants and Registered Nurses, all Ava MD team members are expertly trained in Europe and the United States, offering state-of-the-art techniques that take each client's unique needs into account.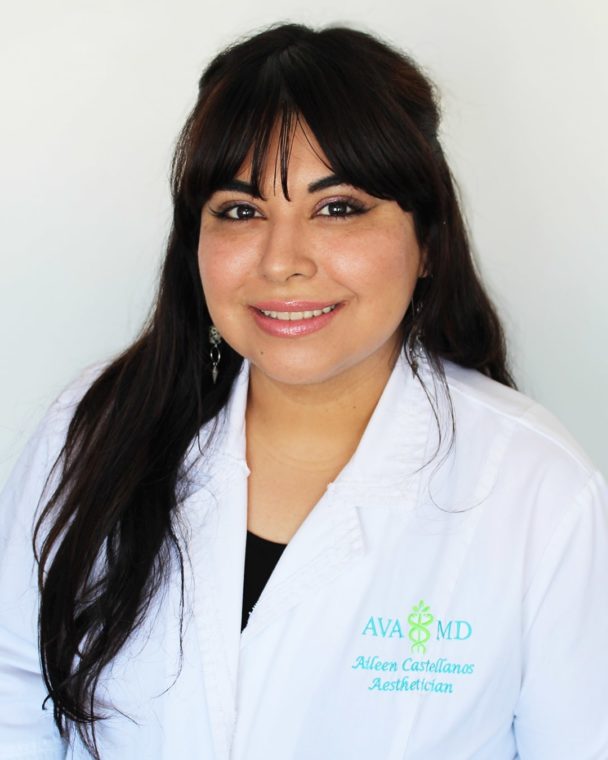 Aileen Castellanos, Licensed Aesthetician
Beverly Hills and Santa Monica
After earning her AA degree in photography, Aileen started off at AVA MD as a front desk receptionist in 2013. She looked and listened. "I started paying particular attention to the patients who were regulars and had made the commitment to see an AVA MD aesthetician regularly. Month by month, I would see the amazing changes in their skin. Inspired, I realized this is what I wanted to do."
Aileen set to work training at the Academy of Beauty in Culver City, soaking up all the wisdom she could from her AVA MD staff mentors and earning her State Board aesthetics license to join our staff as a full-fledged licensed aesthetician. 
At AVA MD, Aileen delivers an array of aesthetic services including facials, peels, microdermabrasion, waxing, massage and facial cupping with finesse and enthusiasm.
Angelica Ibarra, PA
Santa Monica
Angelica Ibarra is a board certified Physician Assistant who moved from Manila to Los Angeles at the age of four. She received her B.A. Degree from UCLA and her Master's from Western University of Health Sciences. Angelica has practiced as a Physician Assistant in the fields of Family Practice, Internal Medicine, Urgent Care, Pediatrics, Nephrology and more. She is trained in medical, surgical and cosmetic dermatology and is a member of the Society of Dermatology Physician Assistants. Angelica is truly passionate about dermatology and is dedicated to providing her patients with the highest quality of dermatological care.
Bernice Cohen, RN, PHN, BSN, CANS
Beverly Hills
Bernice Cohen is a Registered Nurse, nurse injector and laser specialist, as well as a Public Health Nurse with a B.S. degree in Nursing. Having joined the Ava MD practice in March of 2010, she is now a Top Trainer in the US for Galderma Injectables, teaching other doctors and injectors how to use Sculptra, Restylane, Restylane Lyft and Dysport. Born in Berlin, Germany and raised in Burbank, California, Bernice worked as an international model doing runway, print and commercial modeling with Ford and Elite for 15 years before making her transition to dermatology.
Christine Nell, FNP
Beverly Hills
Christine Nell, F.N.P., has worked with Dr. Shamban since 2000. A nurse since 1997, she graduated with her Master of Science in Nursing (MSN) and Family Nurse Practitioner (FNP) certificate in 2002 from Azusa Pacific University. During graduate school, she was mentored by Dr. Shamban and in 2007, partnered with Dr. Shamban to open Ava MD Beverly Hills. Christine believes that truly effective treatment requires personalized programs monitored with great care. By combining the best of both medical dermatology and aesthetics, Christine is able to offer her patients unsurpassed results.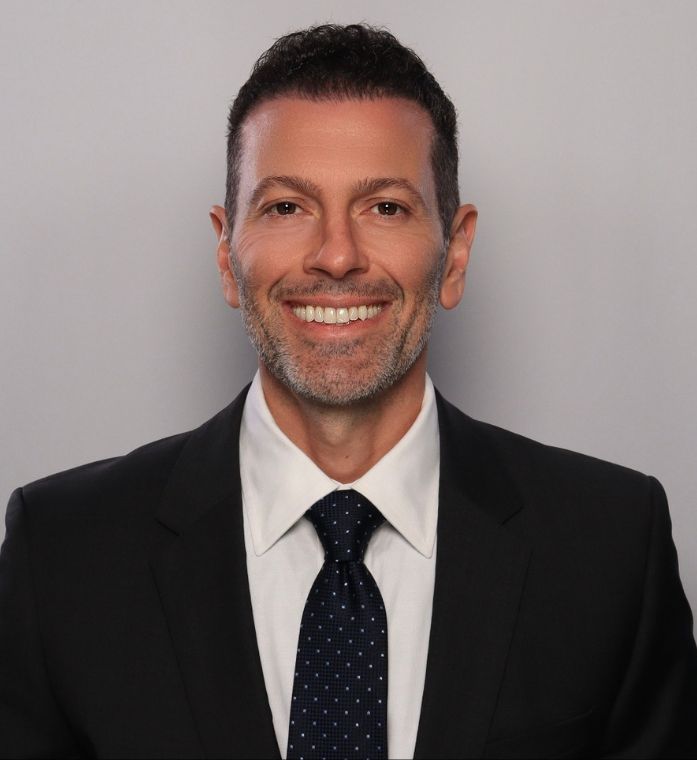 Dr. Soheil Simzar
Santa Monica
Dr. Soheil Simzar is double board-certified in both dermatology and Mohs Micrographic Dermatologic Surgery. He specializes in cosmetic dermatology and Mohs skin cancer surgery, and he is among the first to achieve certification in the Mohs Micrographic subspecialty. He received his undergraduate, medical school, Internal Medicine, and Dermatology training at UCLA and its affiliated hospitals. After his specialty training, Dr. Simzar completed a fellowship in advanced cosmetic and surgical procedures. Dr. Simzar is a recipient of the American Society for Dermatologic Surgery Preceptorship Grant, and he teaches dermatologic surgery and cosmetics to dermatology residents in training.
Elizabeth Apostolou, RN, BSN
Beverly Hills and Santa Monica
Australia-born dermatology nurse, laser specialist and injectables expert Elizabeth Apostolou, RN, BSN of AVA MD in Santa Monica and Beverly Hills has been with the practice since 2017. She loves witnessing first-hand how improving a patients' skin ends up improving their lives too.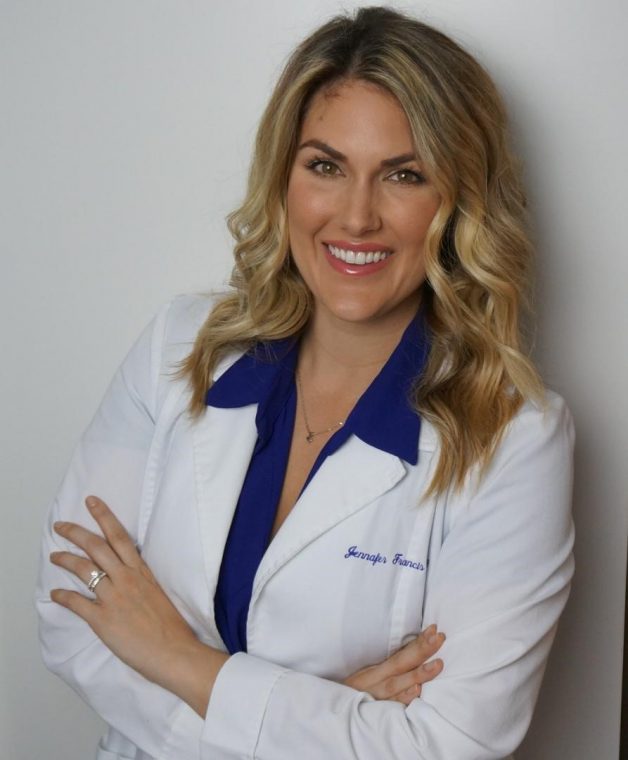 Jennafer Francis, PA
Beverly Hills
When Omaha, Nebraska high schooler Jennafer Francis walked into her 11th grade anatomy class, her life would change forever.  From then on, she knew she wanted a career in medicine and never looked back. After earning her B.S. from the University of Arizona College of Medicine, she completed her Master Physician Assistant degree from Samuel Merritt University in Oakland, California, where she did extra training during her rotations in cosmetic dermatology and plastic surgery. Post degree, she moved to Los Angeles and worked in internal medicine doing skin biopsies and suturing as well as integrating injectables into the practice.  She joined AVA MD in November 2017 where her filler injection finesse on lips and cheeks are fast winning her an enthusiastic and loyal clientele. "A little can go a long way here," she says, "and it's amazing to see."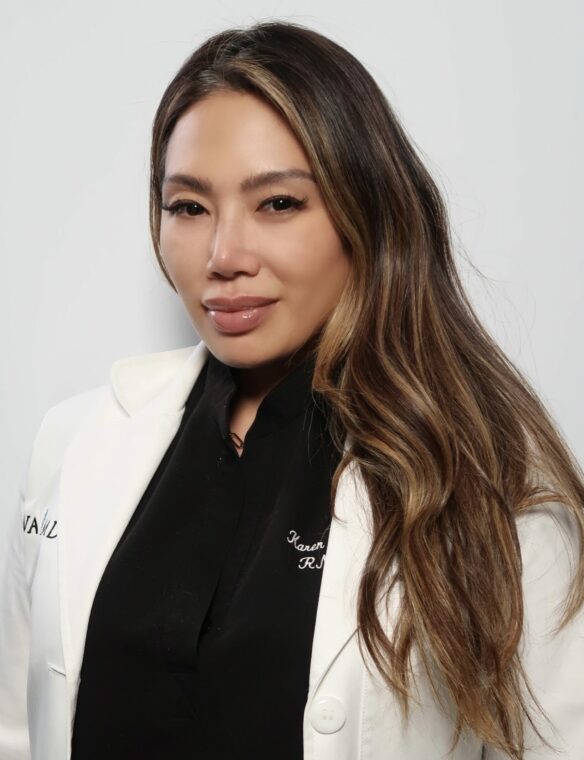 Karen Villanueva, RN
Santa Monica
Karen has over ten years of experience as an Aesthetic Nurse and has worked with world-renowned plastic surgeons and dermatologists in San Francisco and Los Angeles. Through her years of experience, she's handled a multitude of clients including celebrities. Karen obtained an Accelerated Bachelor of Science degree in nursing from Samuel Merritt University in San Francisco and a degree in Communications Research from the University of the Philippines. Karen is also a clinical laser trainer and loves educating others. She is skilled in different medical grade lasers, radio frequency and IPL. When she is not working or advising people about skincare, she enjoys yoga, pilates and being a mom to her fur baby, Valentino.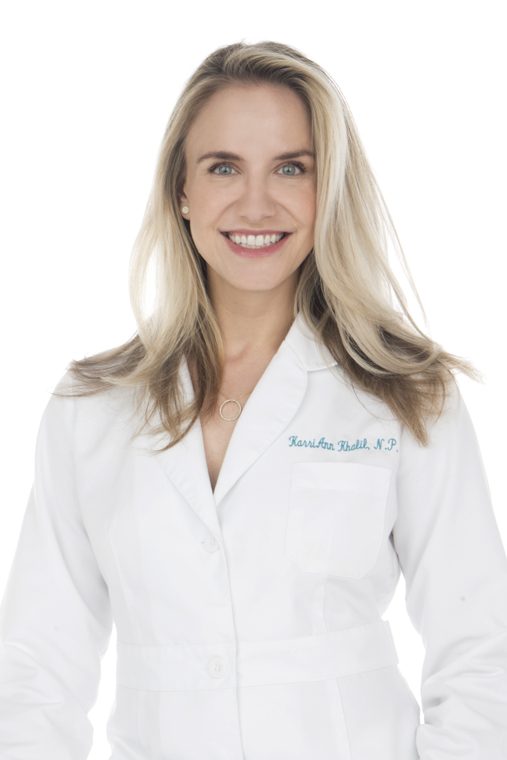 KarriAnn Khalil, FNP
Beverly Hills
KarriAnn Khalil was born and raised in Wisconsin and received her undergraduate B.A. in History at the University of Wisconsin, Madison. She worked as a behavioral therapist for autistic children followed by three years as a psychiatric nurse, which were incredibly rewarding. KarriAnn has always had an insatiable interest in dermatology and science and came upon the Ava MD practice just when she was looking for her next transition. Since 2010, she has been working closely with patients at Ava MD.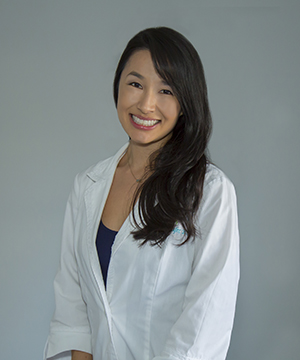 Licia Hafer, RN
Santa Monica
A perfectionist with a steady hand and a passion for helping people look and feel their best, Licia Hafer has found the perfect career as a RN laser specialist. As a teenager and well into her adult years, Licia suffered from acne and acne scars, which gave he the drive and dedication to treat dermatological issues. Licia began her career as a dermatology nurse after graduating nursing school in 2009. Her extensive knowledge of laser procedures paired with her gentle bedside manner allow her patients to feel relaxed and confident that they will see impactful results.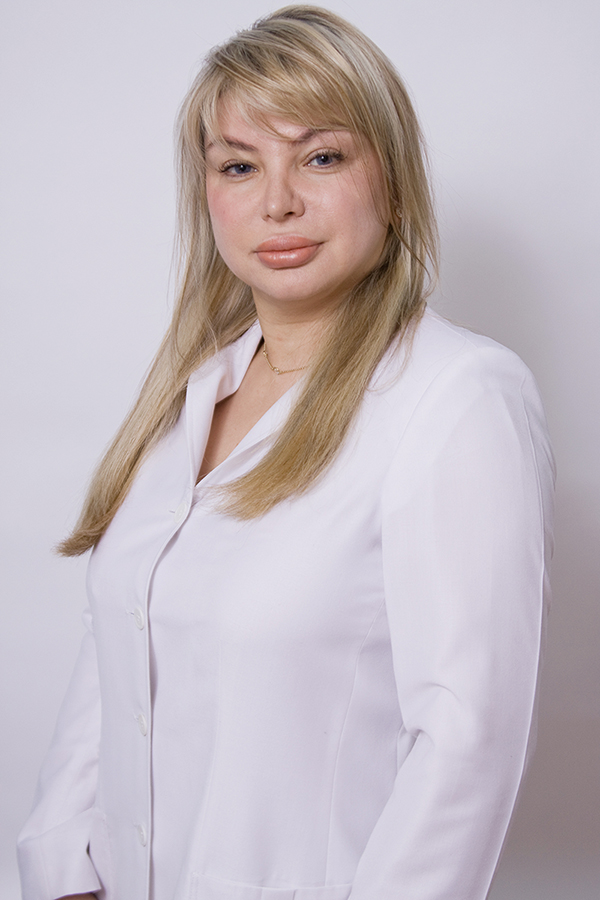 Mojgan Moraveji, RN, Medical Aesthetician
Santa Monica
Mojgan Moraveji is an Ava MD success story who, after working with Dr. Shamban for over 18 years as a licensed aesthetician, graduated as valedictorian of the nursing program at Mount St. Mary's University in Los Angeles in 2012. A lifelong devotee of learning, Mojgan felt that earning her RN degree was the natural next step on her journey as a skincare professional. The knowledge she gained in nursing school deepened her expertise in a wide array of cosmetic medical procedures, including lasers and injectables, that now enable her to give clients the flawless results they deserve.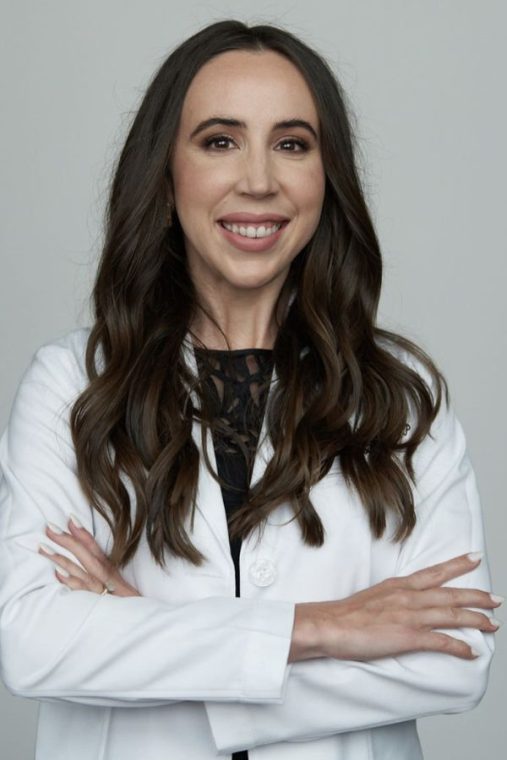 Monica Masterson, NP
Santa Monica
Monica Masterson is a board-certified nurse practitioner in Los Angeles who specializes in cosmetic dermatology and cutaneous laser surgery. She graduated from Vanderbilt University cum laude working in critical care, surgery, and then at the first skin laser surgery center in the world in Washington, D.C. where she served as a provider to the White House, Congress, and Foreign officials as well as taught and mentored other nurses and physicians. She has also participated in clinical studies with companies such as Solta, Sente, and Revance. In addition to her high level of experience and talent, Monica is a compassionate and energetic provider who finds joy in helping patients achieve their aesthetic goals.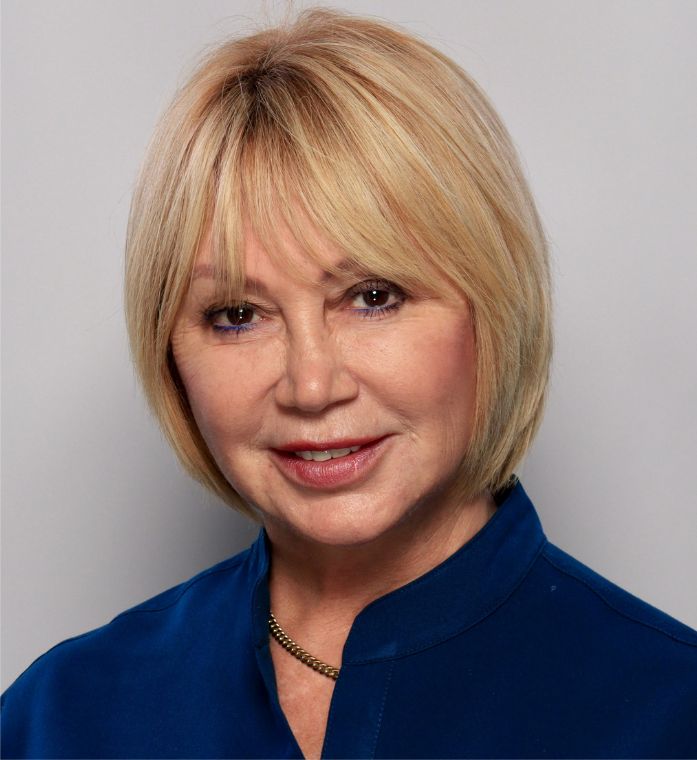 Rita Csizmadia, Medical Aesthetician
Santa Monica
Born in Hungary, Rita Csizmadia's extensive international training includes three years studying anatomy, cosmetic chemistry, skin structure and function, European skin care techniques, electrolysis and makeup application. Having worked with Dr. Shamban for 8 years, Rita branched off on her own in private practice but missed the thought leadership and teamwork dynamic at Ava MD, and so decided to return. A highly-experienced medical aesthetician, Rita specializes in a variety of skin care treatments with a special emphasis on acne and anti-aging skin restoration, which she is honored to bring to her clients.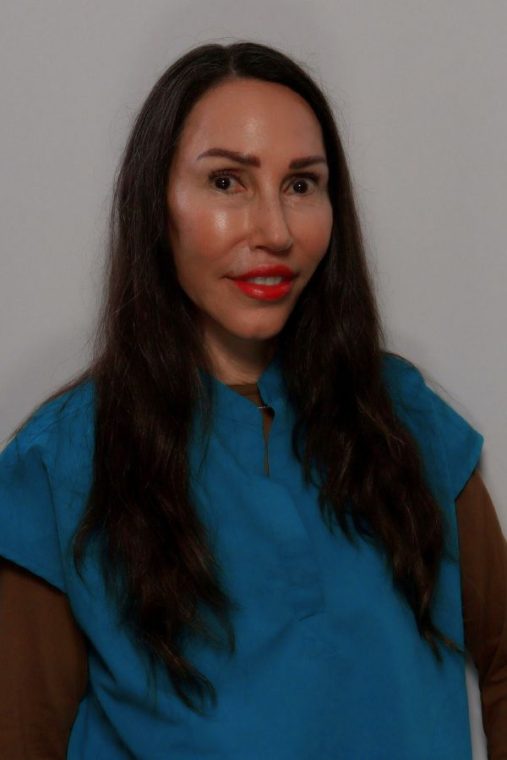 Robin Perkins, RN
Santa Monica
Robin Perkins practiced several different types of nursing—from cardio thorax surgical care to general surgery—before deciding to pursue aesthetic dermatology. She joined Ava MD in 2004 and, after over a decade, has developed a sixth sense for knowing exactly how skin, muscles, fat and connective tissue will react to each treatment. Known for her light touch and accurate hand, she feels fortunate to work in an office with so many of the latest technologies under one roof, enabling her to combine approaches and treatments to achieve the best results for her clients.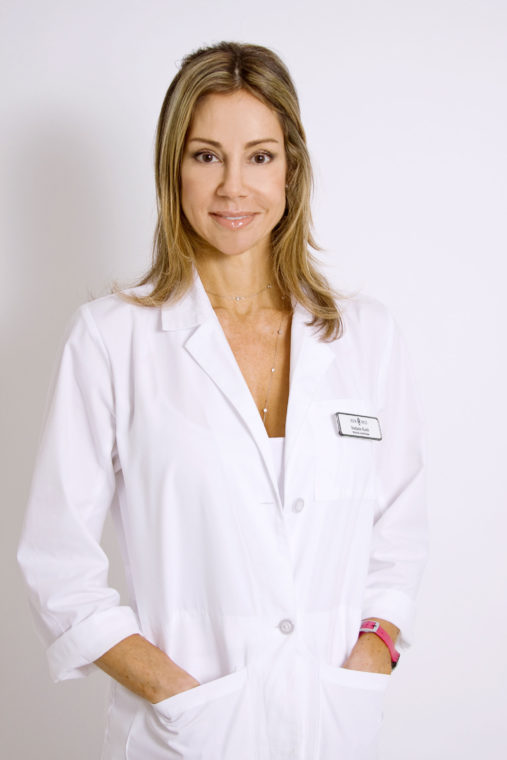 Stefanie Koch, Aesthetician
Beverly Hills
Stefanie Koch has always had a passion for skin care. Growing up in Berlin where her mother had skin sensitivities and allergies, she watched the pharmacist mixing creams to help her and became intrigued. From childhood, she began experimenting with skin care and in her teenage years, she worked as a model, which gave her a deeper understanding of makeup and skincare. Stefanie has been a valued member of the Ava MD team for 11 years.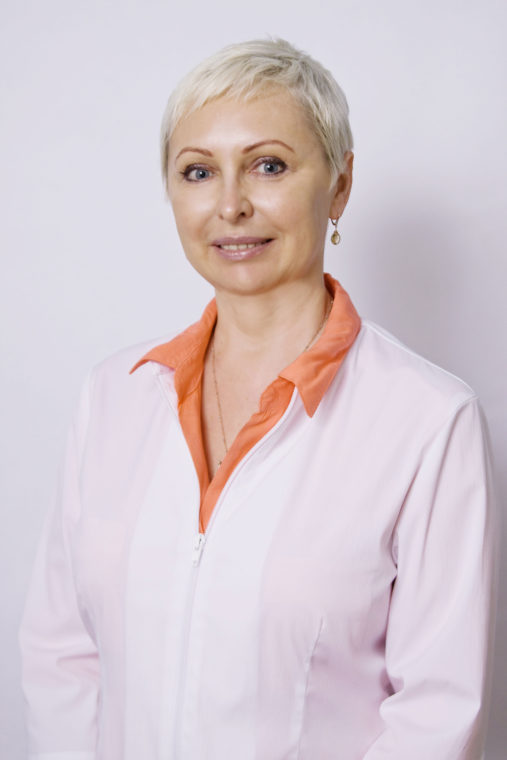 Tanya Eubanks, Medical Aesthetician
Santa Monica
Tanya Eubanks' aesthetics education began with three years of rigorous training at the School of Aesthetics in Kiev, Ukraine. Her studies involved a highly detailed curriculum that taught not just technique, but learnings about botanical, herbal and other natural substances. Tanya moved to the US in 1994, earned her aesthetics license in 1995 and joined the Ava MD practice in 2000. By incorporating her trainings in Europe and America, she is able to deliver a unique level of expertise and is passionate about addressing each client's specific needs to achieve the most impactful results.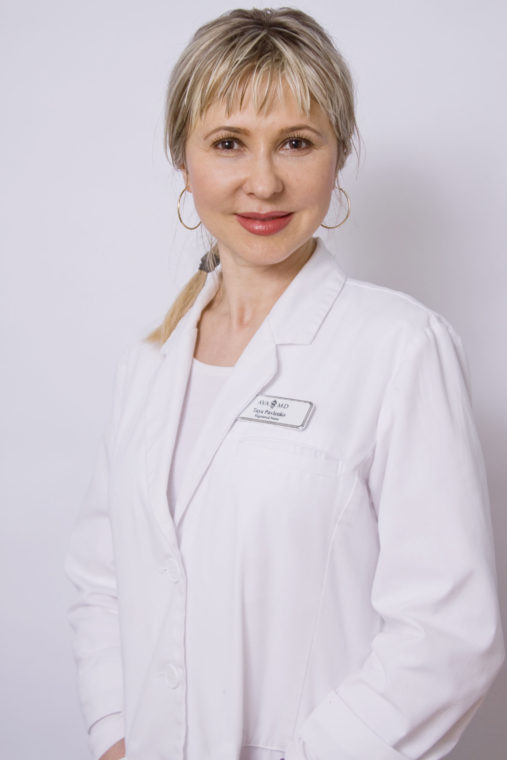 Taya Pavlenko, RN
Santa Monica
Taya Pavlenko received her B.S. in the Former Soviet Union and got her start working in a very demanding hospital-based, clinical environment. Out of this experience, which she is so grateful for, came an extensive and wide–ranging medical background that taught her to problem solve in the harshest of environments. These uniquely grueling and empowering circumstances instilled in her the knowledge she required to provide the highest quality treatment for her clients, which she is proud to offer every day at Ava MD.