In addition to three Board Certified Dermatologists, our staff consists of four Nurse Practitioners, two Physician Assistants specializing in the treatment of acne and laser hair removal, and four Registered Nurses certified as laser technicians providing you with the very latest in skin rejuvenation.
Dr. Ava Shamban, Santa Monica and Beverly Hills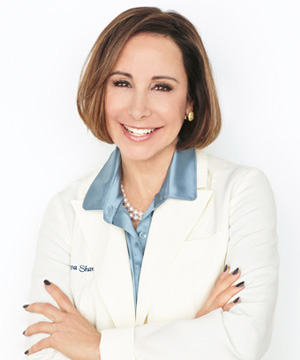 Dr. Ava Shamban, is a board-certified dermatologist licensed to practice medicine in California, New York, Illinois, Colorado and Hawaii. She understands the close link between appearance and self-esteem, and dedicates herself to helping patients of all ages improve their skin to live happier lives.
Many know her from her regular television appearances on the Emmy winning CBS show, The Doctors, The Steve Harvey Show, Extra, and as the skin maven on ABC's Extreme Makeover or as a frequently quoted health and beauty expert in fashion glossies and beauty sites all over the world.
A California native, Dr. Ava Shamban graduated magna cum laude from Harvard University and earned her medical degree from Case Western Reserve University School of Medicine. She completed an internal medicine internship at the Mount Sinai Medical Center and went into practice as a general practitioner in California for two years. She then received a Dermatology Foundation Fellowship for the study of extra cellular matrix proteins, with Dr. Jouni Uitto and, under his direction, she performed bench research on the expression of the elastin gene in various genodermatoses. Dr. Shamban continued on to complete her dermatology residency at Harbor-UCLA Medical Center in 1989 and is currently a member of the ASDS as well as the AAD and also serves on the editorial board of The Journal of Clinical and Aesthetic Dermatology.
In addition to heading her practices in Santa Monica and Beverly Hills, she recently launched her new skin concept space, SKINxFIVE in Pacific Palisades. In addition to lecturing nationally and internationally and serving as principal investigator on many clinical and FDA trials, Dr. Ava (as her patients fondly call her) is also the author of Heal Your Skin: The Breakthrough Plan for Renewal (Wiley).
More recently, Dr. Ava served as the host of the new Condé Nast Entertainment digital series, "Dr. Ava Says" as an Allure Insider and is producing her own podcast of the same name.
"Life happens but it doesn't have to show on your skin."
Dr. Soheil Simzar, Santa Monica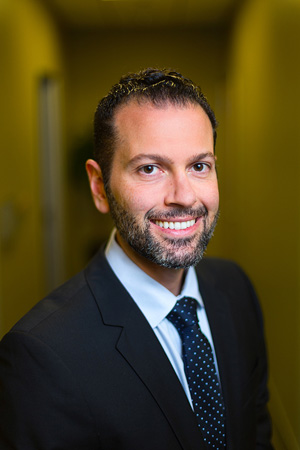 Dr. Soheil Simzar, a Board Certified dermatologist, specializes in cosmetic dermatology and Mohs micrographic skin cancer surgery. He received his undergraduate, medical school, Internal Medicine, and Dermatology training at UCLA and its affiliated hospitals. After his specialty training, Dr. Simzar completed a fellowship in advanced cosmetic procedures including filler and neurotoxin injectables, sclerotherapy, scar treatment and laser surgery. The recipient of the American Society for Dermatologic Surgery Preceptorship Grant and an experienced researcher, Dr. Simzar is a clinical instructor of dermatology at the David Geffen School of Medicine at UCLA where he teaches medical, surgical, and cosmetic dermatology to residents and medical students.
Dr. Gregory Van Dyke, Santa Monica and Beverly Hills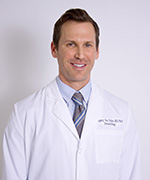 Dr. Gregory Van Dyke is a board certified dermatologist and also has a PhD in immunology. Dr. Van Dyke completed his fellowship & residency at UCLA Medical Center, and attended medical school at the University of Texas Southwestern Medical School in Dallas, Texas. He serves as Assistant Clinical Professor of Dermatopathology/Dermatology at the David Geffen School of Medicine, UCLA. In addition to his excellent clinical skills, Dr. Van Dyke has significant experience in aesthetic procedures (including both injectables and laser treatments) and produces excellent results. Dr. Van Dyke practices general dermatology as well as cosmetic dermatology and is available to see patients in both our Santa Monica and Beverly Hills offices.
Christine Nell, FNP, Beverly Hills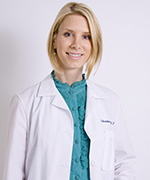 Christine Nell, F.N.P., has worked with Dr. Shamban since 2000. A nurse since 1997, she graduated with her Master of Science in Nursing (MSN) and Family Nurse Practitioner (FNP) certificate in 2002 from Azusa Pacific University. During graduate school, she was mentored by Dr. Shamban as a dermatology intern and earned a Certificate of Academic Excellence. In 2007, she partnered with Dr. Shamban in opening Ava MD Beverly Hills and now works solely in that location.
Christine Nell believes that truly effective treatment requires personalized programs that are monitored carefully. By combining the best of both medical dermatology and aesthetics, Christine is able to offer her patients unsurpassed results.
KarriAnn Khalil, FNP, Beverly Hills
KarriAnn Khalil has a knack for being in the right place at the right time. Having always been obsessed with skin and science and having also always enjoyed working with people, she couldn't be happier than she is today at AVA MD.
KarriAnn is a Wisconsin girl – born in Milwaukee, raised in Oshkosh, and an undergraduate B.A. in History at the University of Wisconsin, Madison. Her work as a behavioral therapist for autistic children followed by three years as a psychiatric nurse were rewarding to be sure. But she couldn't get dermatology out of her mind.
"As professionals, our job is to be totally accepting and non-judgmental; treating something that may not seem important to one person could be life-changing for someone else."
Rene Farahmandian, PA, Santa Monica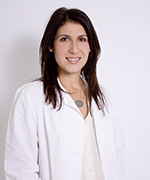 René Farahmandian has been with our practice for nine years and has patients on her roster who go that far back. An L.A. native, she earned her B.S. Degree from UCLA and then went on for her Master's Degree in Medical Science and Bioethics in Arizona. She is trilingual and fluent in English, Farsi, and Spanish.
She performs the full scope of medical and cosmetic dermatologic procedures and is known for her deft hand at lip and under-eye fillers. A former acne patient herself who became inspired by the Physician Assistants who treated her, she uses the AVA MD multi-modal approach to resolving adult and teenage acne with much success.
"I love what I do. This is a wonderful profession and well worth the effort."
Angelica Ibarra, PA, Santa Monica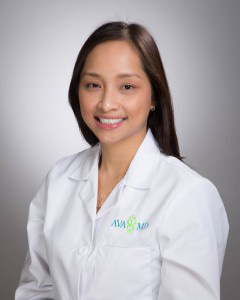 Angelica Ibarra is a Board Certified Physician Assistant. She was born in Manila and moved to Los Angeles at the age of 4. She received her B.A. Degree from UCLA and received her Master's degree from Western University of Health Sciences. Angelica has practiced as a Physician Assistant in the fields of Family Practice, Internal Medicine, Urgent Care, Pediatrics, Nephrology and Obstetrics & Gynecology. She gained a solid history of medicine by working in a non-profit federally qualified health center (FQHC). Angelica is truly passionate about dermatology and is dedicated to providing her patients with the highest quality of dermatologic care. She is trained in medical, surgical and cosmetic dermatology. She is fluent in Tagalog and Spanish. She is a member of the Society of Dermatology Physician Assistants.

Licia Hafer, RN, Santa Monica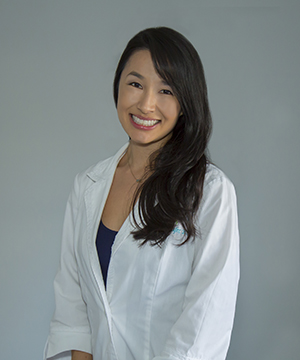 A perfectionist with a steady hand and a drive to help people look and feel their best, Licia Hafer has found the perfect career as a RN laser specialist. As a teenager and well into her adult years Licia suffered from acne and acne scars. This experience is part of the reason she is sensitive to people with dermatological issues and dedicated to treating them.
Licia began her career as a dermatology nurse right after graduating nursing school in 2009. Over the last several years she has worked to perfect her laser skills helping people of all skin types. Her extensive knowledge paired with her gentle bedside manner allow her patients to feel relaxed and confident that they will see great results.
Licia is thrilled to be part of the AVA MD team.
Bernice Cohen, RN, PHN, BSN, CANS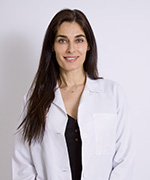 Nurse Injector and laser specialist, Bernice Cohen is a Registered Nurse as well as a Public Health Nurse with a Bachelor of Science degree in Nursing who joined the AVA MD practice in March of 2010. She is now a Top Trainer in the US for Galderma Injectables, training other doctors and injectors how to inject Sculptra, Restylane, Restylane Lyft and Dysport.
Born in Berlin, Germany and raised in Burbank, California, Bernice worked as an international model in Paris, Milan, New York, Madrid, Japan, Germany, Greece and London doing runway, print and commercial modeling with Ford and Elite for 15 years.  Working in front of the camera she watched and learned.
"When a patient tells me she feels she doesn't need to wear makeup anymore—that she feels THAT good about her skin and how she looks, then I know I've done my job right."
Robin Perkins, RN, Santa Monica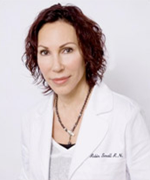 Robin Small had practiced several different types of nursing—from cardio thorax surgical care to general surgery—before getting into aesthetic dermatology. She joined AVA MD in 2004. "It's been a decade now," she says, "and I can say with certainty this is the field I genuinely adore."
Robin has a sixth sense in knowing exactly how skin, muscles, fat and connective tissue will react to each treatment. Renowned for her light touch and deft hand, she says, "I am really fortunate to work in an office with so many of the latest technologies under one roof, enabling me to combine approaches and treatments to get the best results for my patients."
"The specialty of aesthetic dermatology is still in its infancy and represents a real frontier. We are just beginning to discover all the ways science can keep us young."
Taya Pavlenko, RN, Santa Monica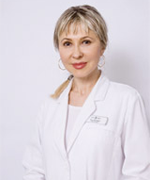 Q: How did you come to work in the field of dermatology?
A: I received my Bachelor of Science in the Former Soviet Union, and worked in a very demanding hospital-based clinical environment. I am very grateful for this experience, because it gave me an extensive and wide–ranging medical background (basically, if you could problem solve in that environment, you could save lives anywhere!). This knowledge helps me provide a very high level of treatment for my patients today on a daily basis.
Cristina Shallenberger, FNP, Beverly Hills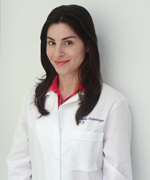 Cristina attended the University of Southern California and Mount St. Mary's College where she graduated with honors. She went on to complete her Masters Degree as a Nurse Practitioner from Azusa Pacific University, and she is currently awaiting state licensure as a F.N.P. Her field of expertise is in medical and cosmetic dermatology. Cristina has been trained extensively by Dr. Shamban and other leaders in the field of cosmetic dermatology. She is highly skilled in the use of fillers, neurotoxins, and lasers to treat aging skin with natural results. "I believe in personalized treatment plans that combine dermatology and anti-aging to best fit the needs of each of my patients."
Mojgan Moraveji, RN, Medical Aesthetician, Santa Monica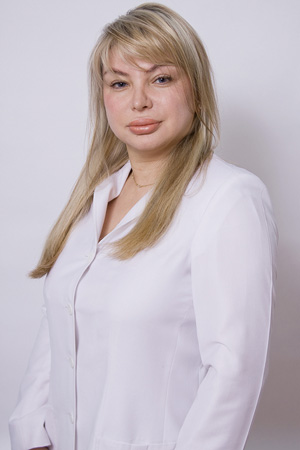 Mojgan Moraveji is an AVA MD success story and an inspiration to everyone. After working with Dr. Shamban for over 18 years as a licensed aesthetician, in 2012 Mojgan graduated as valedictorian of the nursing program at Mt. St. Mary's in Los Angeles.
A lifelong devotee of learning, Mojgan felt that earning her RN degree was the natural next step on her journey as a skincare professional.
"The knowledge I gained in my four years of nursing school," she says, "really deepened my understanding of what makes skin healthy. Plus, I can now perform a whole host of other cosmetic medical procedures like lasers and injectables that enable me to give my patients the flawless results they deserve."
"My customized approach may require more effort on my part, but there is nothing like the look on a patient's face when he or she is truly happy with the results."
Stefanie Koch, Aesthetician, Beverly Hills
Q: How did you end up becoming an aesthetician?
A: I've always had a passion for skincare. I grew up in Berlin, and my mom had a lot of skin sensitivities and allergies. I watched the pharmacist mixing creams to help her, and became very intrigued—from childhood I began observing and experimenting with skin care. I would even make creams and put them on my dolls! In my teenage years, I worked as a model, which gave me a deeper understanding of lighting and makeup and skin—and also how to troubleshoot.
Rita Csizmadia, Medical Aesthetician, Santa Monica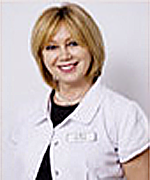 In Hungary, the country of her birth, Rita Csizmadia's extensive training included three years studying anatomy, cosmetic chemistry, skin structure and function, European skin care techniques, electrolysis, and make-up application. After 7 years in private practice, Rita rejoins AVA MD having first working with Dr. Shamban for 8 years.
A highly experienced aesthetician, Rita offers a variety of skin care treatments with a special emphasis on acne and anti-aging skin restoration.
Tanya Eubanks, Medical Aesthetician, Santa Monica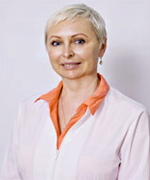 Tanya Eubanks' rigorous training at the School of Aesthetics for three years in Kiev, Ukraine involved a methodology far more intense and detailed than what is on offer here in the States. "We gained a thorough understanding of not only techniques," says Tanya, "but of all actives including botanicals, herbal and natural substances. By incorporating both of my trainings—the European and American—I am able to deliver a really unique service. Since each person's skin is different and I really enjoy playing detective, figuring out what will get the best results brings out the best in me."
Tanya moved to the U.S. in 1994, earned her aesthetics license in California in 1995 and joined the AVA MD practice in 2000.
"How well a patient complies with our aftercare instructions at home – coupled with returning for the recommended series of treatments – is every bit as important as the services we perform here in the office."
Our Staff
We have six aestheticians highly trained in the United States and Europe who offer state-of-the-art techniques individually suited to meet the needs of their clients.
Our front office staff is the friendliest and most knowledgeable in town. They are well trained with regard to to procedures and products and will provide you with excellent service and guide you in making the right choice when it comes for skin care.
Learn more by calling us at 310-843-9915 (Beverly Hills) or 310-828-2282 (Santa Monica).
Next, read our Blog.