ABOUT
Santa Monica and Beverly Hills
Dr. Ava Shamban, is a board-certified dermatologist licensed to practice medicine in California, New York, Illinois, Colorado and Hawaii. She understands the close link between appearance and self-esteem, and dedicates herself to helping patients of all ages improve their skin to live happier lives.
Many know her from her regular television appearances on the Emmy winning CBS show, The Doctors, The Steve Harvey Show, Extra, and as the skin maven on ABC's Extreme Makeover or as a frequently quoted health and beauty expert in fashion glossies and beauty sites all over the world.
A California native, Dr. Ava Shamban graduated magna cum laude from Harvard University and earned her medical degree from Case Western Reserve University School of Medicine. She completed an internal medicine internship at the Mount Sinai Medical Center and went into practice as a general practitioner in California for two years. She then received a Dermatology Foundation Fellowship for the study of extra cellular matrix proteins, with Dr. Jouni Uitto and, under his direction, she performed bench research on the expression of the elastin gene in various genodermatoses. Dr. Shamban continued on to complete her dermatology residency at Harbor-UCLA Medical Center in 1989 and is currently a member of the ASDS as well as the AAD and also serves on the editorial board of The Journal of Clinical and Aesthetic Dermatology.
Continue Reading ↓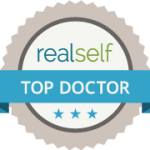 In addition to heading her practices in Santa Monica and Beverly Hills, she recently launched her new skin concept space, SKINxFIVE in Pacific Palisades and presently serves as Assistant Clinical Professor of Dermatology at the UCLA-Geffen School of Medicine. In addition to lecturing nationally and internationally and serving as principal investigator on many clinical and FDA trials, Dr. Ava (as her patients fondly call her) is also the author of
Heal Your Skin: The Breakthrough Plan for Renewal
(Wiley).
More recently, Dr. Ava served as the host of the new Condé Nast Entertainment digital series, "Dr. Ava Says" as an Allure Insider and is producing her own podcast of the same name.
To learn more about or to order Dr. Shamban's book, Heal Your Skin, click here.
"Life happens but it doesn't have to show on your skin."
Next, read about Conditions We Treat.