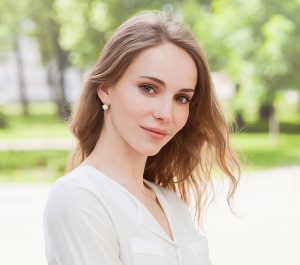 Those tiny plastic particles suspended in your exfoliating shower gel, facial cleanser, and even your toothpaste are soon to be a thing of the past. President Obama recently signed a bipartisan bill that outlaws the buying and distributing of products that contain these miniature beads because they have had an astoundingly dangerous impact on U.S. waterways.
According to researchers, the plastic spheres are not only non-biodegradable, but they are also much too small to be filtered out of our water system. With millions of people rinsing the little exfoliators down the drain every day, it is not surprising that researchers have determined that nearly eight trillion microbeads were being introduced into the country's aquatic ecosystem on a daily basis. That's enough microbeads to cover the surface of at least 300 tennis courts a day, according to a study published in Environmental Science & Technology.
Why You Won't Miss Microbeads
Despite their ubiquitous presence in everything from skincare to toilet cleaners, dermatologists have already been encouraging their patients to avoid the harsh exfoliants in favor of gentler cleansers. It was once believed that harsh scrubs could help rejuvenate and replenish the skin, but physically scraping your skin with tiny, unforgiving beads can actually cause more harm than good.
Why You'll Want to Visit Ava MD
Rather than waiting for microbeads to be totally phased out by 2017, now is the time to switch to a new beauty and skincare routine that actually works. Board-certified cosmetic dermatologist Dr. Ava and her team recommend relying on less abrasive and environmentally damaging skincare products, such as chemical peels and Dr. Ava's natural Volcanic Crystal Kukui Exfoliator from her own skincare line, AVA infuse. From gentle, yet effective plant-based extracts to nourishing vitamins and minerals, AVA infuse is designed to effectively treat a wide range of skin concerns.
Whether dealing with acne, fine lines, dark spots, or uneven skin tone and texture, it is best to consult with a licensed aesthetician or board-certified dermatologist to determine the right products and treatments for your specific skin. Ava MD is dedicated to providing the highest quality cosmetic and medical dermatology services and utilizes only the latest and most advanced therapies and devices available, particularly those that are environmentally friendly!
Schedule a Skincare Consultation at Ava MD Today!
If you are concerned about updating your current skincare routine, don't hesitate to contact Ava MD for a personalized skincare consultation. We'll help you find the right solutions for your skin! To learn more about our products or to schedule a consultation, just call 310.730-8081 (Beverly Hills) or 310-879-1819 (Santa Monica).