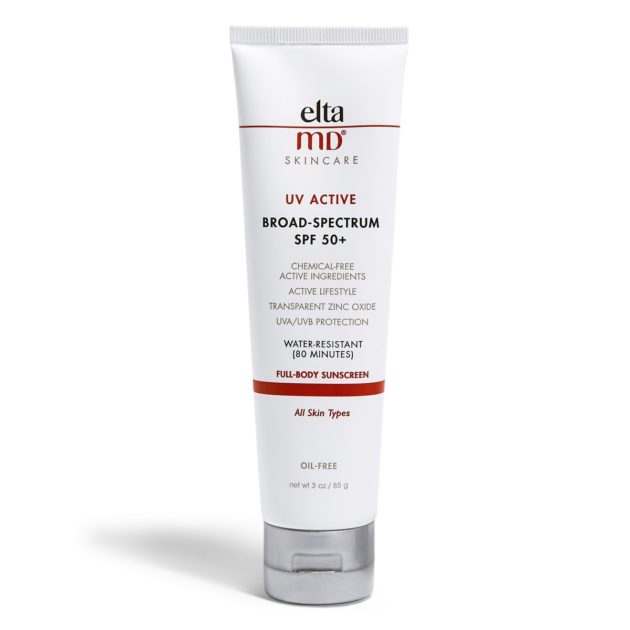 UV Active SPF 50+
$34
EltaMD UV Active delivers broad-spectrum protection against UVA (aging) and UVB (burning) rays and contains antioxidants. It offers high-energy visible (HEV) light protection.
EltaMD UV Active is fragrance-free, oil-free, paraben-free, sensitivity-free and noncomedogenic.
It is a water-resistant (80 minutes) sunscreen that will not rinse off in water or drip into the eyes and sting.
Active Ingredients: 19.0% Zinc oxide, 4.0% Titanium dioxide