TV Appearances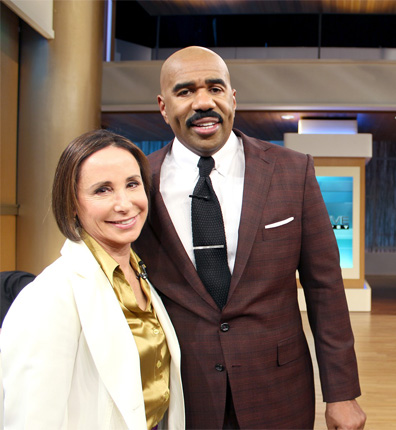 Dr. Ava has appeared on such shows as the Emmy-winning series "The Doctors" on CBS, and has dispensed skin care advice on programs, such as "Good Morning America," as well as Fox News, CBS News, Extra, and CNN. She was the trusted skin care guru on the CBS show "Extreme Makeover," which helped participants achieve their beauty goals and raise their self-confidence and self-esteem.
Magazine Appearances
Dr. Ava is an Allure Insider, and has appeared both in the physical magazine and on the website, filming several videos in which she gives skin care advice. Other magazines that Dr. Ava has appeared in include Glamour, InStyle, New Beauty, V, and New York Magazine. Dr. Ava's skin care advice is highly sought after, and she remains a fixture in the world of beauty.
Book
Dr. Ava's book "Heal Your Skin: The Breakthrough Plan for Renewal" is a valuable resource for people who might not know where to start when it comes to achieving beautiful skin. In this book, Dr. Ava discusses her unique "Signature Feature" philosophy, as well as talks about how to achieve better skin through a range of means, from homemade organic solutions to the latest cutting-edge cosmetic dermatology procedures and techniques, such as light and laser therapy, dermal fillers, neuromodulators, and more.
Dr. Ava Online
Dr. Ava lends her voice to various respected health and beauty websites, discussing everything from acne to anti-aging to keeping skin hydrated and healthy in dry winter months. She is happy to lend her expertise to these sites so that everyone who reads them can benefit. Dr. Ava knows that healthy skin plays a large role in feeling beautiful and empowered, and does everything she can to help both her patients and people reading her words achieve their best appearance.
Schedule a Consultation with Dr. Ava
If you are suffering from any kind of skin condition, it may be wise to visit a well- qualified dermatologist to help you achieve your goals. To learn more about what Dr. Ava and her associates can do for you and to schedule your consultation, just call (310) 439-5417 (Beverly Hills) or (310) 736-6146 (Santa Monica) today.
Next, read about the Ava MD team.